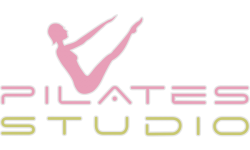 WELCOME TO THE VERY FIRST PILATES STUDIO IN THE AREA OF LA COTE.
THE REFERENCE POINT FOR PILATES BETWEEN GENEVA AND LAUSANNE, SINCE 2006.
PRACTICE YOUR PILATES IN SUPERB, MODERN AND SPACIOUS PREMISES IN THE HEART OF NYON, IDEALLY SITUATED IN THE TOWN CENTRE, RIGHT NEXT TO THE RAILWAY STATION. HERE ON THE TOP FLOOR WITH BEAUTIFUL VIEWS AND MASSES OF NATURAL LIGHT, YOU WILL RECEIVE TOP QUALITY, PROFESSIONAL AND FRIENDLY TEACHING IN FRENCH OR ENGLISH. ADJOINING THE SPACIOUS AREA SET ASIDE FOR GROUP MATWORK CLASSES YOU WILL FIND THE WHOLE RANGE OF PILATES EQUIPMENT.
Group matwork classes (practiced on a mat) take place every day, several times a day, and are open to all levels with a maximum of 10 people to a class. Each class lasts one hour and the exercises are designed and adapted to suit each participant according to their needs and level. Small accessories are often used in these classes – small or large balls, circles, rollers, elastics, weights, sticks, sliding disks etc.
1 class or trial 40.-
5 classes valid 2 months 150.-
10 classes valid 3 months 300.-
20 classes valid 6 months 400.-
Group Reformer classes (practiced on a Reformer machine) take place almost every day, several times a day and are open to 4 people at a time. Participants will have taken 5 private Reformer classes and/or have enough experience to follow the Reformer exercices in a group setting. The Reformer gives a new dimension to your workout. With this machine you will tone and stretch your whole body using a variable resistance. The multitude of possible exercises both challenges and assists movement, with continual emphasis on core stability and body alignment.
1 class or trial 80.-
10 classes valid 3 months 600.-
20 classes valid 6 months 750.-
Private individual classes, to be reserved in advance, are for those who prefer a more personalised service with tailor-made corrections and explanations. Your posture and movements will be analysed, and appropriate exercises chosen to suit your needs. These exclusive classes use the full range of specially designed Pilates machines which both guide and challenge the body in precise and effective movements.
1 class or trial 120.-
5 class valid 2 months 550.-
10 classes valid 3 months 1000.-
PLEASE CALL AT LEAST 48 HOURS IN ADVANCE FOR ALL CANCELLATIONS OR CHANGES